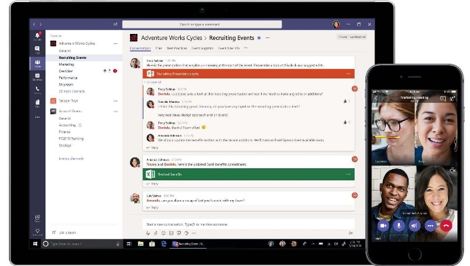 Teams client Installation Guide
1. Teams Introduction

Teams is a online work and communication platform, support for online meeting, files collaboration, chating. Teams has clients for various devices, including PC and mobile. If you have problems while using, please contact ITS. Email: itservices@intl.zju.edu.cn Tel: 0571-87572669

2. Download and Installation

Step 1:Click here download Teams client for Windows.

Step2:The Client will be automatically installed in Windows system.


Step 1:Click here donwload Teams client.
Step 2:Open installation package. And keep continue.



Step3:After successfully installation, close the window.



Step 1:Click here to get mobile client in HUAWEI Application Market
Step 2:Click download and install it.



3. Login

Use INTL ID to login, You could find your department team on "Group".

Click here get more guide on using Teams.


4. Senario

Teams is campus officical online work platform.Teachers and students can communicate anytime and anywhere using real names in teams, such as instant messaging, group chat, video conference, files collaboration, etc.. Each department has established a team, and use channel to arrange files and notices. View Training video to know more related details.
Click here get more guide on using Teams.