Campus ID Card
Campus ID Card is offered for staffs and students in the international campus. It can be used for self-service printing, book borrowing, catering, access control, shopping, shuttle bus etc.
Account ID and Password
The account name is your Campus Card ID number on your Campus Card, showing as follow.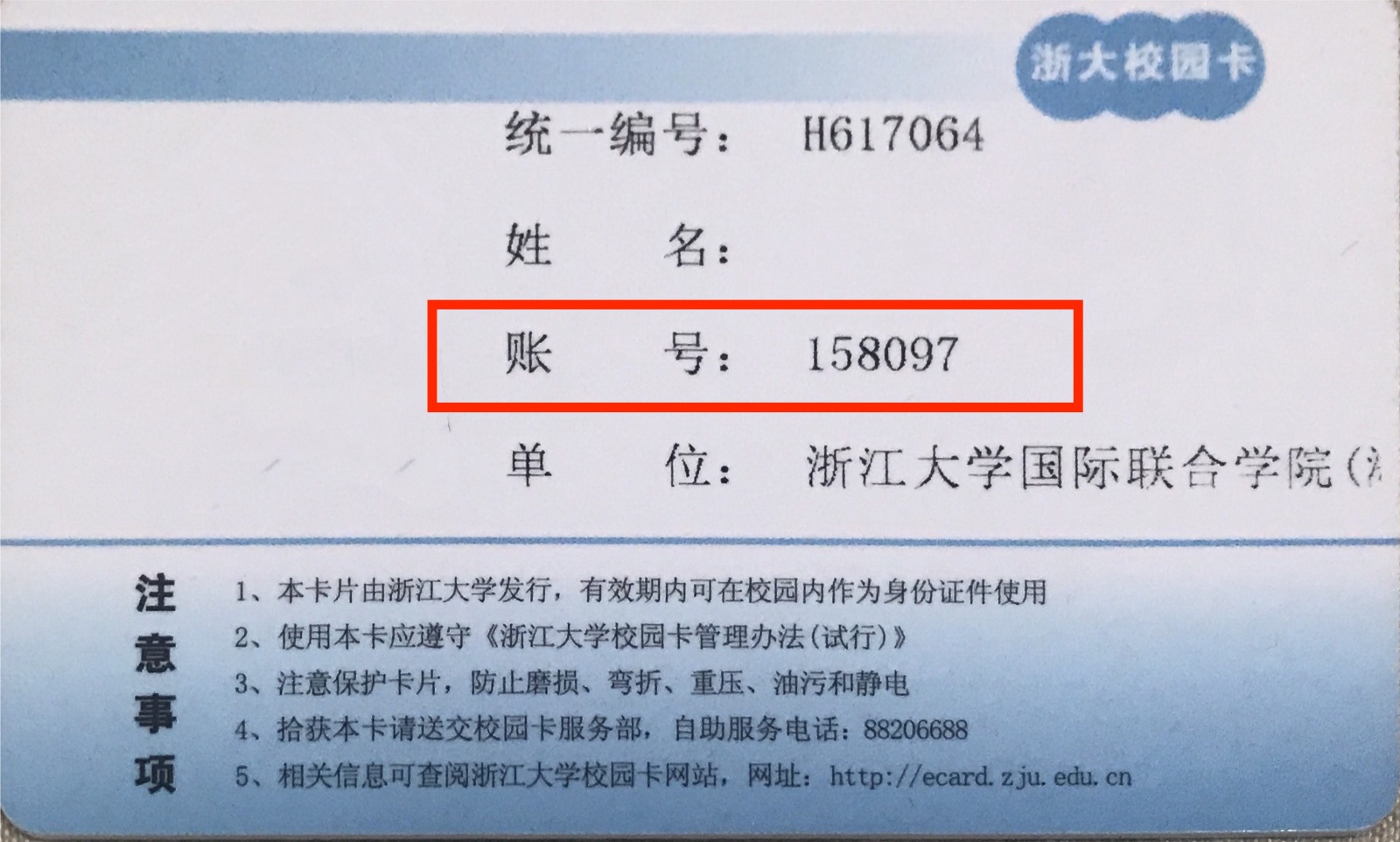 The initial password should be the last 6 digitals of your Personal ID/Passport No. (* If your Passport ID does not have 6 digitals your initial password will be 888888)
Forget Your Password?
Staffs and students could reset their Campus ID Card's password in Student Center. (The password should be 6 digitals.)
Know more about Campus ID Card